The Stray Dog // 245 N Whittaker St, New Buffalo, MI 49117
The Stray Dog is a classic New Buffalo restaurant. It's both family-friendly and lively, making it great for ALL foodies. Don't miss the tacos — salads, sandwiches – the 1/2 pound burgers are solid too. Need some swag? Check out the gear shop across the street! No reservations.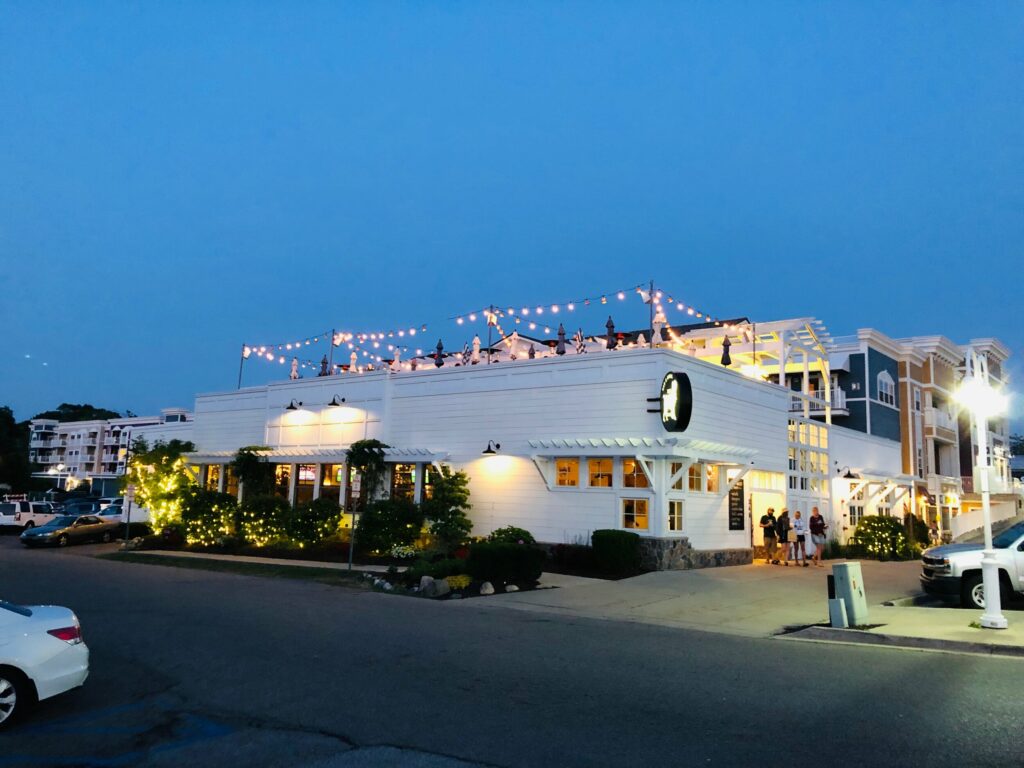 Bentwood Tavern // 600 West Water Street, New Buffalo, MI 49117
The Bentwood Tavern is where you go for pure Michigan beauty as it's situated on the water with a dreamy patio. The menu changes often and focuses on seasonal faves. Reservations are recommended.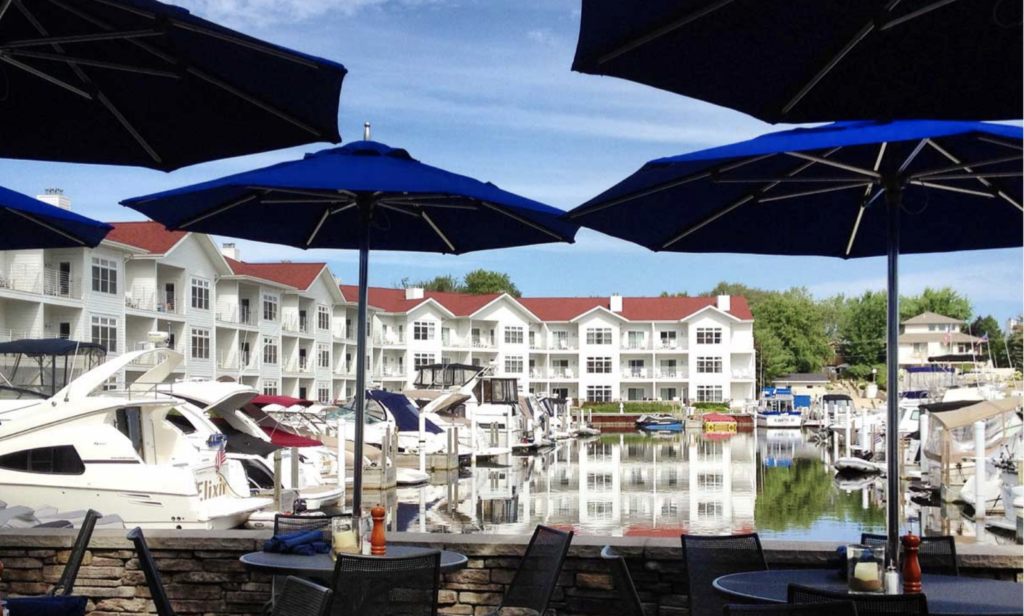 Brewster's New Buffalo // 11 West Merchant Street, New Buffalo, MI 49117
Brewster's is a local favorite & directly across the street from The Neighborhood Hotel New Buffalo. Enjoy a delicious pizza on the patio as you take in the chill, New Buffalo lifestyle. They also offer great (affordable) catering options if you'd like to host in one of The Neighborhood Hotel's shared spaces.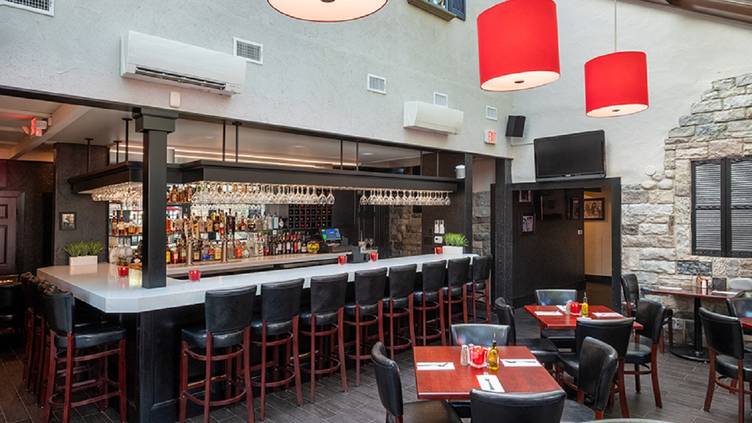 Redamak's // 616 East Buffalo St. New Buffalo, MI 49117
If you're staying in New Buffalo you have to "bite into a legend," aka, the hamburger that made New Buffalo, Michigan famous nearly 50 years ago! This is where you go for a casual, fun and satisfying dinner. No reservations, but ample space makes the wait not so bad. Open March – October.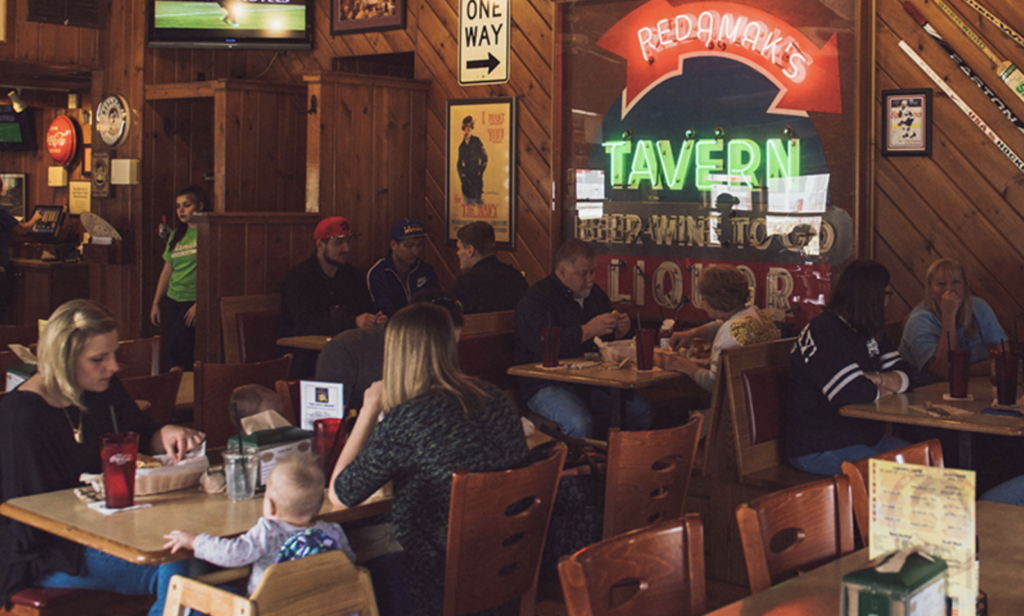 The Terrace Room // 111 W Water St, New Buffalo, MI 49117
This is a lovely place to enjoy beautiful views of the lake plus great rustic Italian food and drinks. Dine al fresco when it's warm or grab a fireside cocktail when it's chilly (blankets included).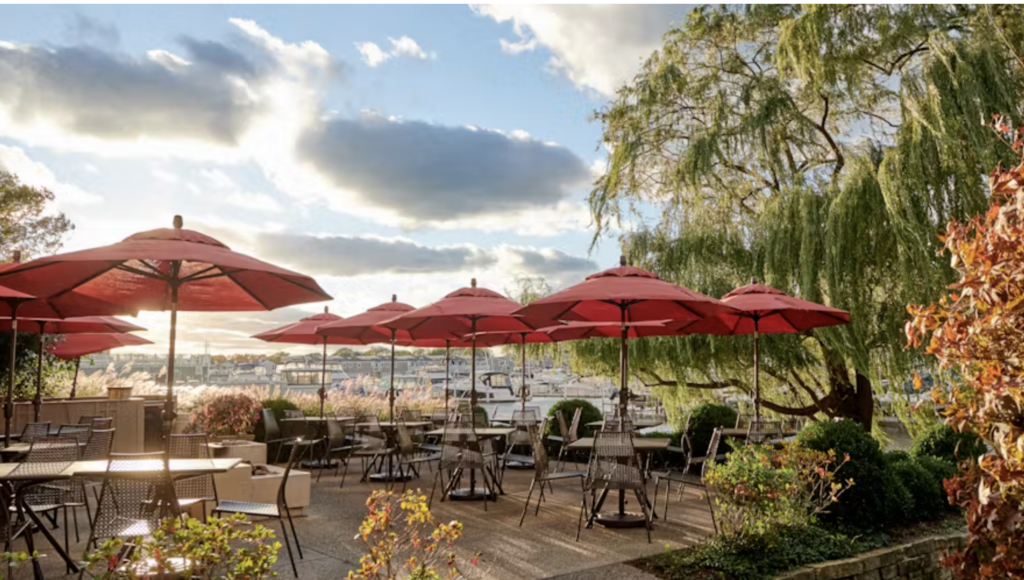 Casey's // 136 N Whittaker St, New Buffalo, MI 49117
Casey's offers casual yet fine dining – the vibe is relaxed and fun. Fresh seafood, signature burgers/sandwiches and creative salad options will make your taste buds sing.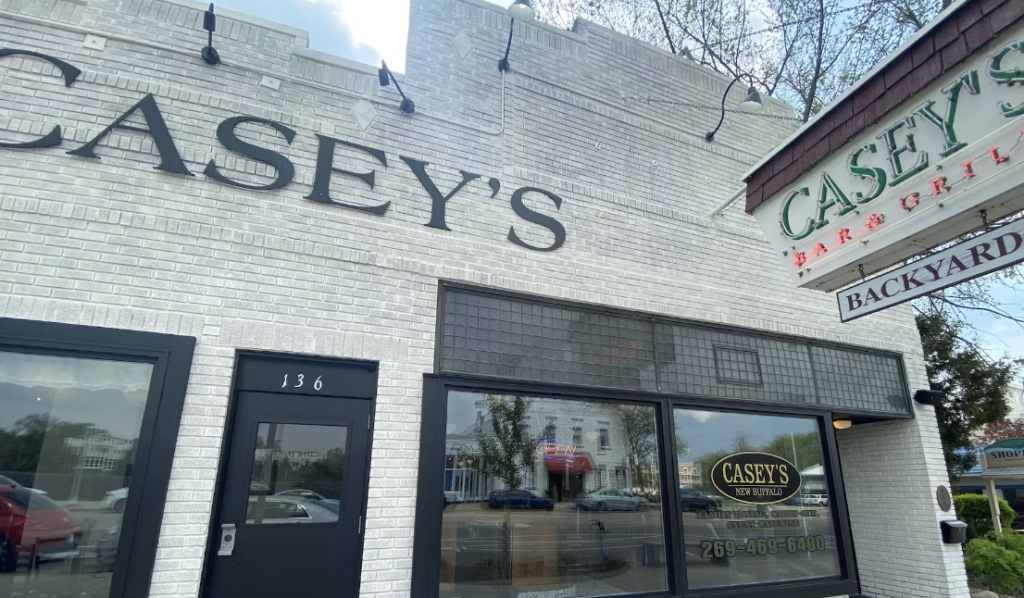 Oink's // 227 W Buffalo St, New Buffalo, MI 49117
If you need a sweet, cool-down treat with a side of kitsch, Oink's is the spot. For 30+ years, Oink's has served up 53 flavors of Ashby's ice cream. A separate entrance leads to Oink's candy store, filled with old-school hits. BTW: On the Sunday before Halloween, Oink's gives everyone in costume free Blue Moon ice cream.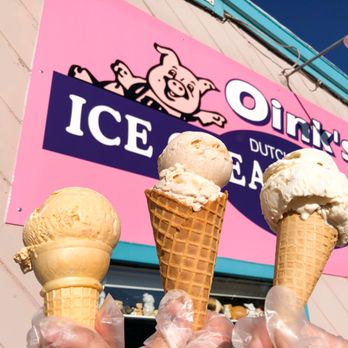 BOOK NOW & check out our Field Guide for more information!