INTRODUCING ONE OF OUR MOST BEAUTIFUL PARTNERSHIPS YET…
CUSTOM THROW BLANKETS FOR THE NEIGHBORHOOD LITTLE ITALY x THE WEAVING MILL!
All 35 suites @ our newest location [in the heart of Little Italy] will feature these special throw blankets designed by Emily Winter and her Weaving Mill team.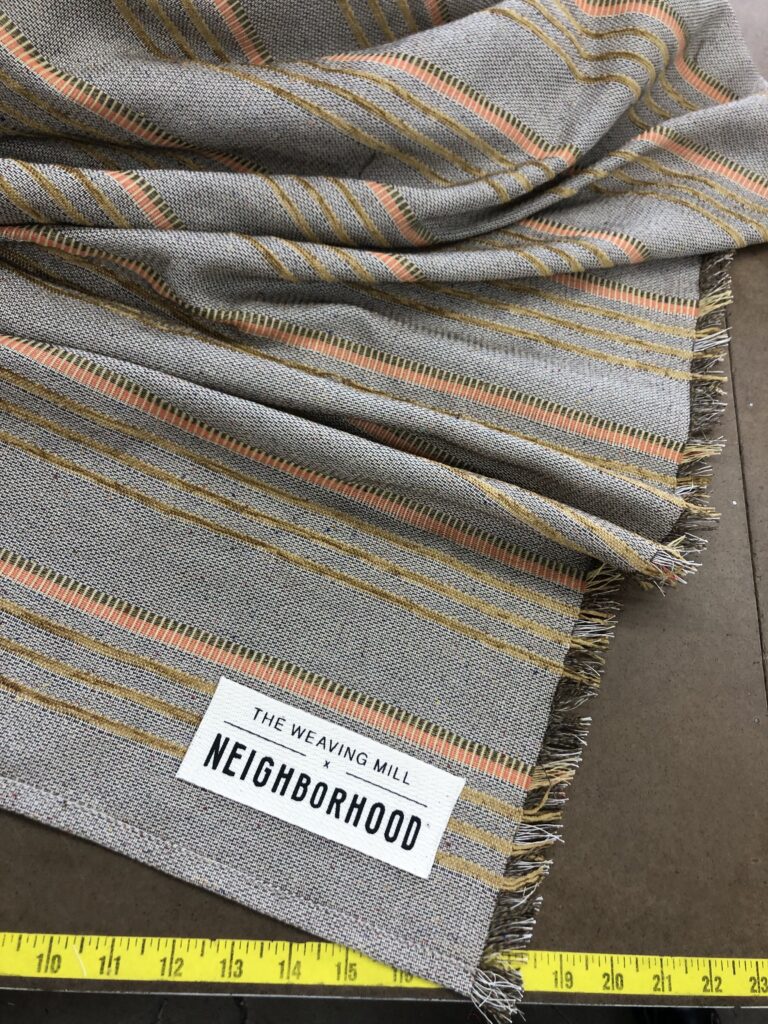 The Weaving Mill is an artist-run industrial weaving studio in Chicago. In partnership with social services agency, Envision Unlimited, The Weaving Mill provides textile education workshops for adults with developmental disabilities. A portion of all WM proceeds goes to funding these workshops.
Check out the Q + A with The Weaving Mill founder, Emily Winter!
What is The Weaving Mill?
TWM's studio is in Humboldt Park. We design and produce fabrics, home goods, and apparel with a focus on short runs of limited editions using largely deadstock or scrapped yarns. In addition to our design and production work, we run programs in partnership with social services agency Envision Unlimited, teaching handweaving to adults with developmental disabilities.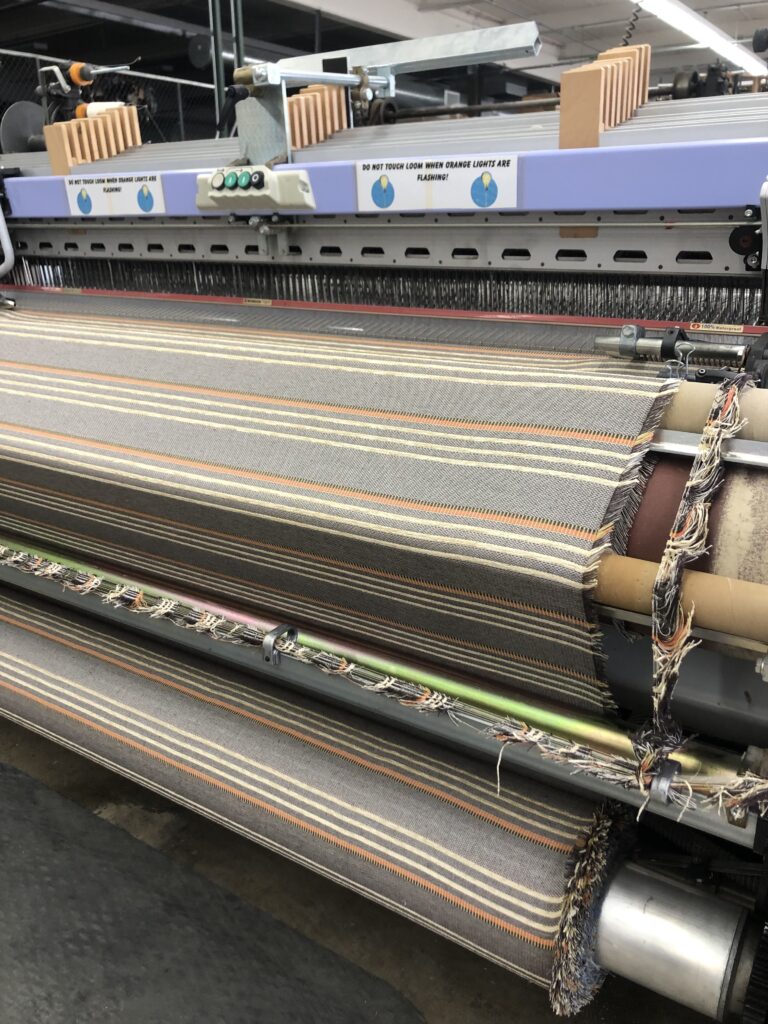 What is it like running a Chicago based, small business?
It's great– the textile community in the city is strong and growing, there's a lot of interest and support for artist-run spaces, and we are always finding new ways to collaborate and partner with artists and designers around the city.
How did you hear about The Neighborhood Hotel?
Matt Shanley [The Neighborhood Hotel's Director of Revenue + Operations] heard about TWM! He bought a blanket from us several years ago. When TNBHD started honing in on the design details for the new Little Italy location, Matt got in touch to see if we'd be able to do a run of throw blankets. Fun side note: my family stayed at the Lincoln Park hotel when they were visiting last summer so the hotel was already on my radar!
Any fun/cool tidbits about your inspo/creative process for TNBHD throw blankets?
Since many elements of the room design were already in process by the time we got involved, the blanket design really took shape in response to the color palette and textures that were already selected. For this collection, we largely used yarns that had come from a Chicago-based knitwear company that had deaccessioned quite a bit of their yarn several years ago. We ended up with three colorways of the blanket, each one riffing on different aspects of the room's elements.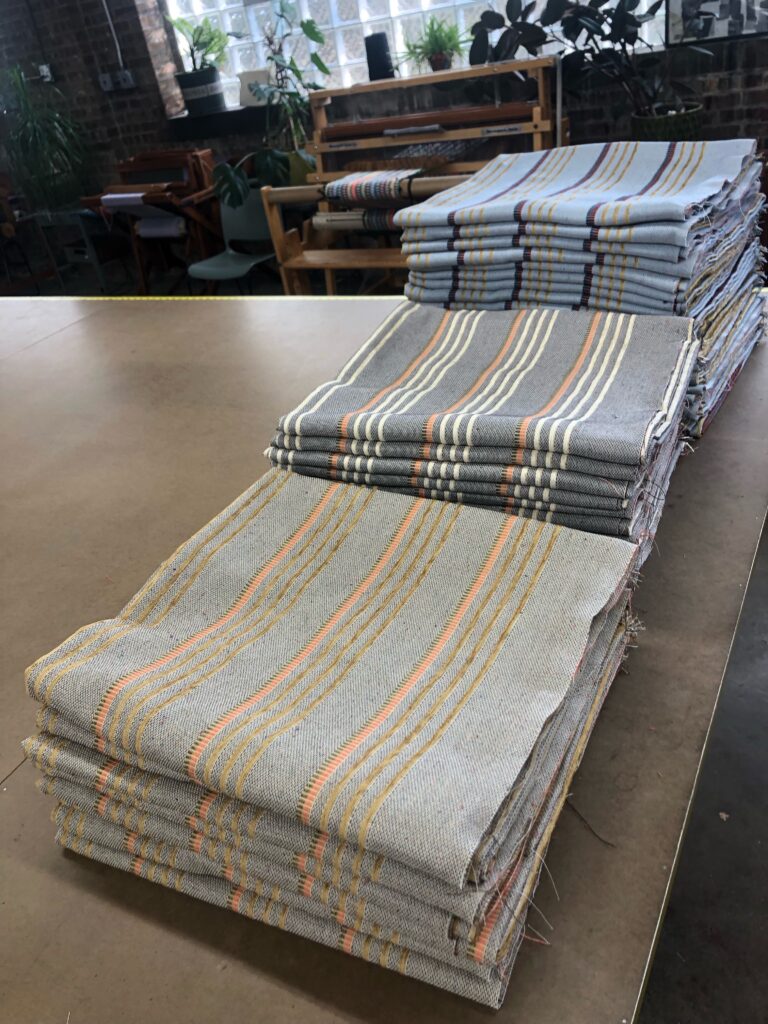 @theweavingmill
www.theneighborhoodhotel.com/location/little-italy-chicago/
@the.neighborhood.hotel