BOOK YOUR NEXT CORPORATE RETREAT @ THE NEIGHBORHOOD HOTEL GRAND BEACH! THE GREAT ESCAPE: OUT OF OFFICE, WITH THE OFFICE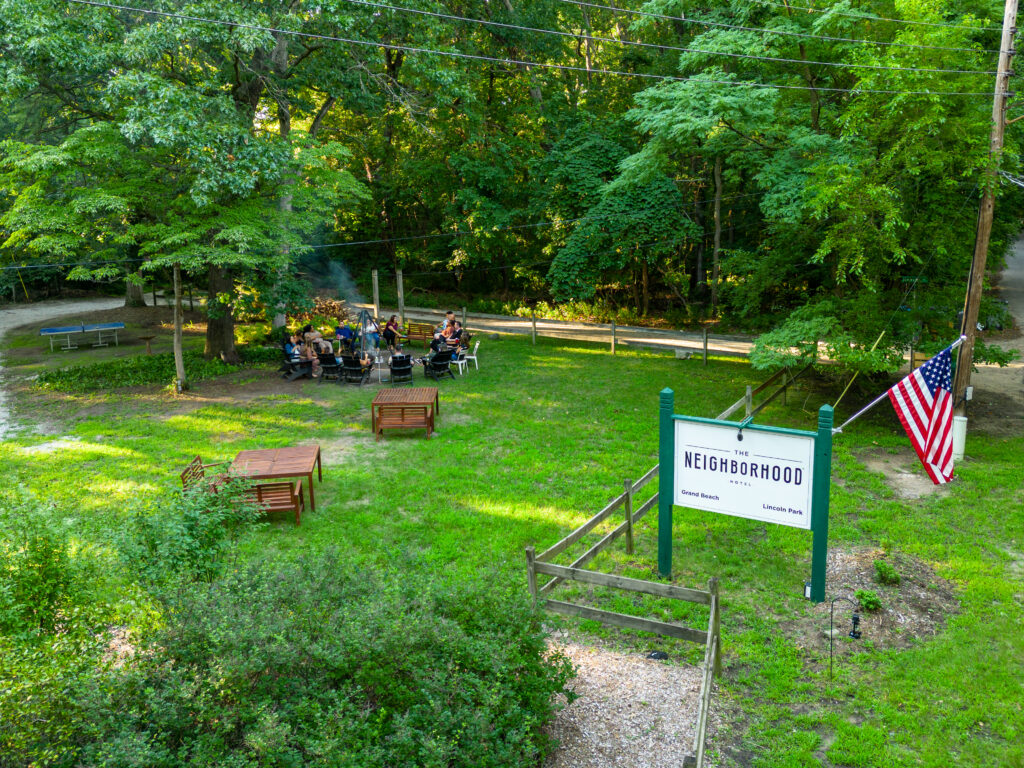 BUSINESS • LIFESTYLE • CREATIVE • BRAND
The Neighborhood Hotel Grand Beach is the ultimate spot for any kind of group get away! It's campy-cool, immersed in nature yet complete with the comforts of a well-appointed home.
Large + stylish suites, thoughtful amenities [for work + play], and a prime location [less than 90 minutes from Chicago] makes the vibe easy, relaxed and fun.
Accommodations for 50 Guests // 14 Suites w/ 1-3 Bedrooms // 24 Bedrooms Total
THE SPACE [OUTSIDE]
4 Acres of Indoor/Outdoor Communal Spaces + Pool + 3 Separate Fire Pits + 5 Minute Walk to the Beach (Lake Michigan) + Grills + Ping Pong Table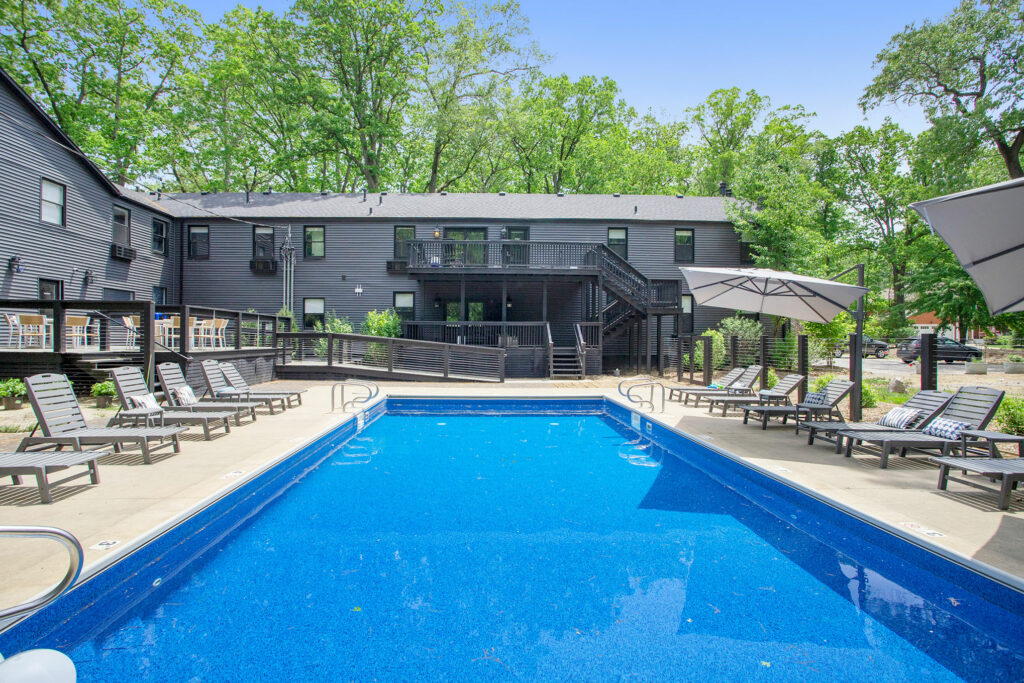 THE SPACE [INSIDE]
Large Common Room + Basement w/ Bar, TV, Pool/Ping Pong Table + Shared Kitchen (each suite also has a kitchen)
LOCATION
Great proximity to nature — you're in it & within arms reach to so much more! 
Explore: Lake Michigan, The Warren Dunes, The Galien River, Various Hiking Opportunities (snowshoeing/sledding/cross country skiing in winter) + Golf/Tennis 
Several: Wineries + Breweries + Restaurants + Shops close by.
**BTW: We offer a concierge service to design custom programming!
Picture THIS: Group Getaway Sample Itinerary
MONDAY
1pm: A bus will pick you up in Chicago @ the Neighborhood Hotel – Lincoln Park (2616 N. Clark St). Enjoy trivia or car games throughout the quick 80-minute ride.
2:30ish: Arrive at the hotel and get situated. Renting the whole property allows you to take over the indoor/outdoor common areas – plenty of space for all! Might be nice to have a local yoga instructor lead some group stretches upon arrival.
Early Evening: Gather by the pool (or on the front lawn near the Killerspin ping pong table) with a crisp glass of rosé while a private chef works on dinner.
After Dinner: End the evening around the fire with s'mores! And don't miss the stars – they're a lot more vibrant out here in the country!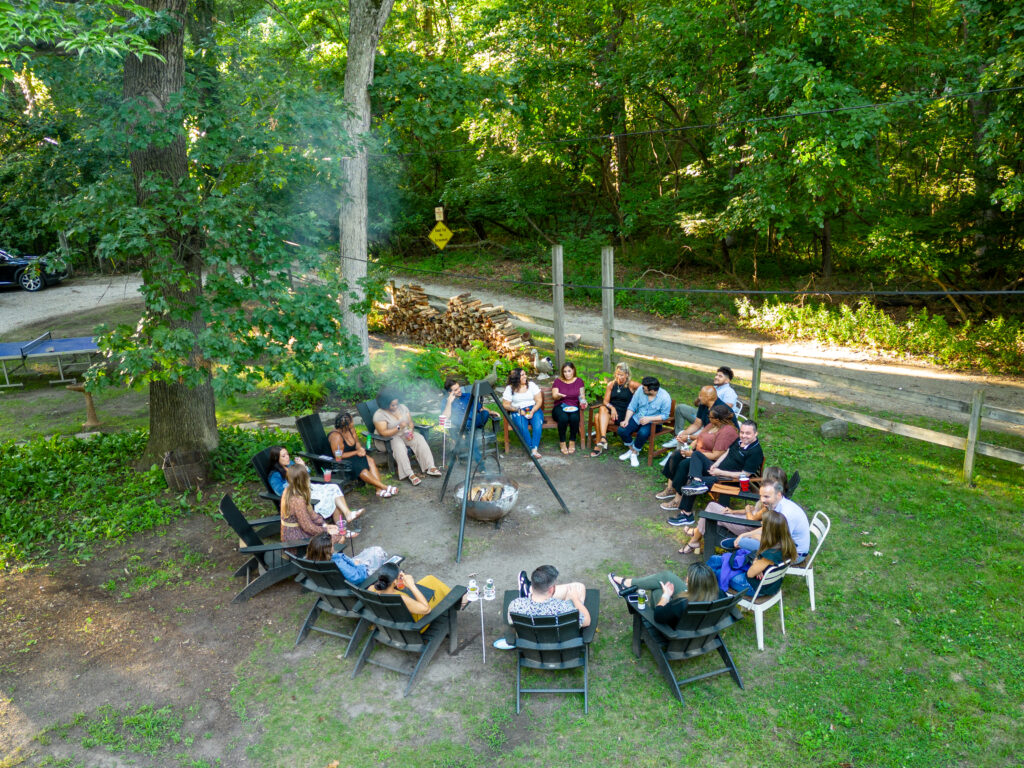 TUESDAY
Morning: Pre-order from Froehlich's for a dynamite breakfast spread. They've got the best bagels in town plus yummy sides and deli platters (in case you want to have lunch on hand too). Organize a working session in the main room. 
FYI: The lobby serves as a temporary workspace in case you need extra focus. There are plenty of outlets + highspeed internet throughout the building. If you need additional supplies for your meeting, let us know and we can help coordinate.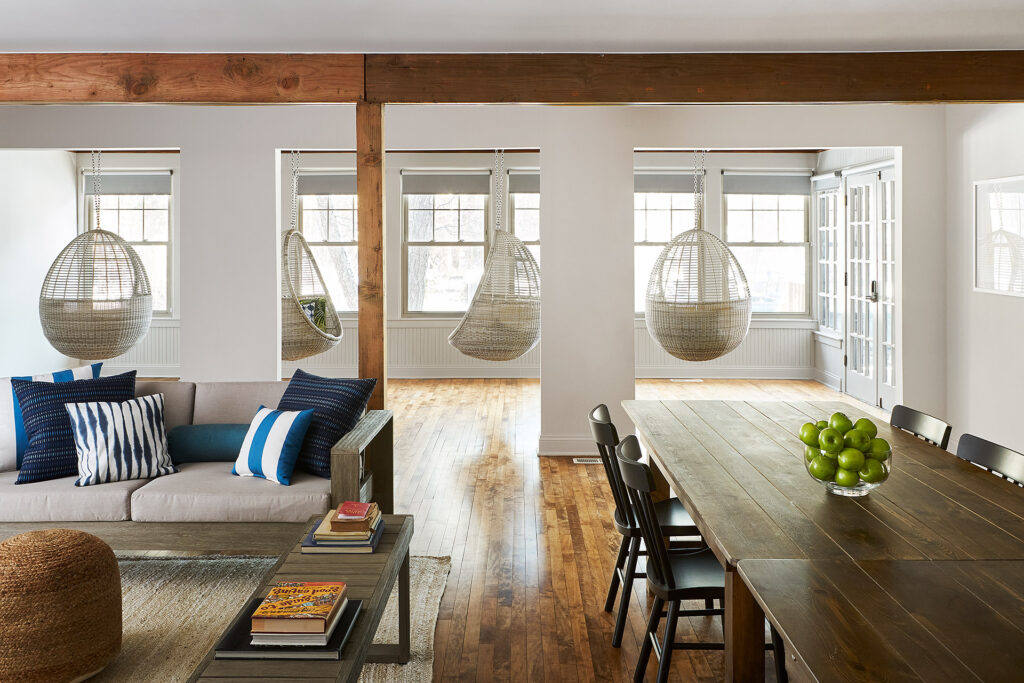 Work Day Decompression: Walk 5 minutes down the road to the beach. If you're looking for a moment 'off campus', head into New Buffalo for a happy hour. Some of our favorites: The Hummingbird Lounge, Bentwood Tavern, and of course, The Stray Dog.
Evening: Hang at the property! Get some cornhole (bags) going, hire a local band for some tunes + fire up the BBQ or order in some pizza – lots of fantastic spots nearby!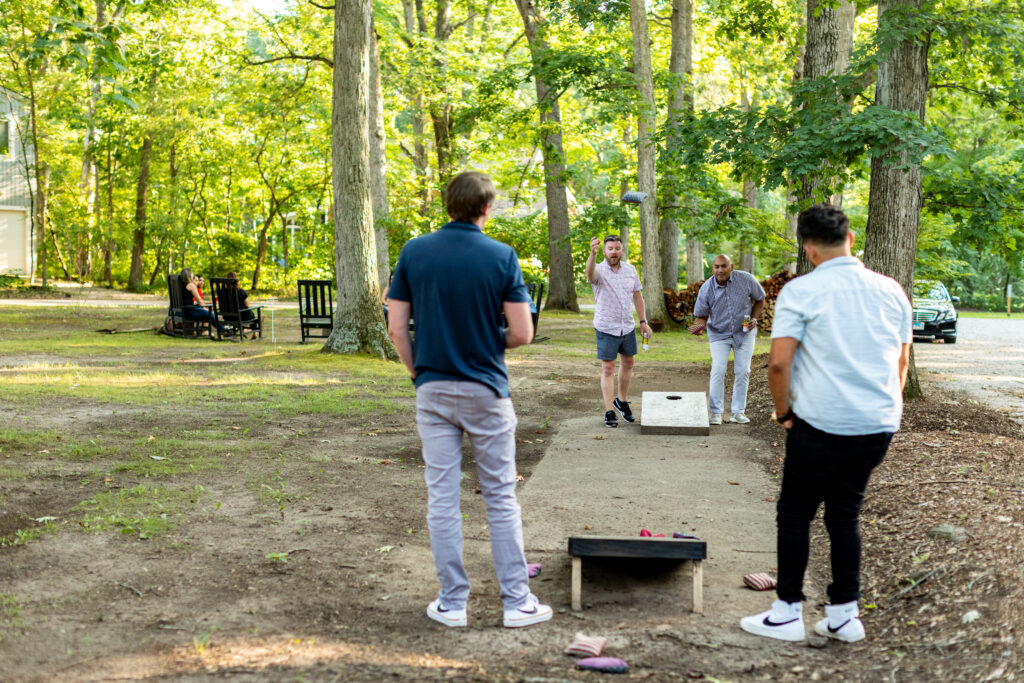 WEDNESDAY
Morning: Wake up to breakfast delivered by The Whistle Stop followed by another working session. Or take it easy and enjoy your last few hours at the hotel. Pack up and head back to the city fully rested + recharged! 
QUESTIONS? ANSWERS!