Winter in Southwest Michigan is magical. It's peaceful, beautiful and lots of fun. Escape to The Neighborhood Hotel Grand Beach or New Buffalo where you'll find the perfect balance between cozy, indoor hangs and exciting outdoor activities! As Alfred Wainwright says: "There's no such thing as bad weather, only unsuitable clothing."
Bring your warmest parka and come on over!
Check out our winter top 10 list below and…
1. Sled @ Warren Dunes: Choose the main dune overlooking Lake Michigan or hike inland if you want the 'hill' to yourself. Both locations offer great climbs, amazing views and sweet rides.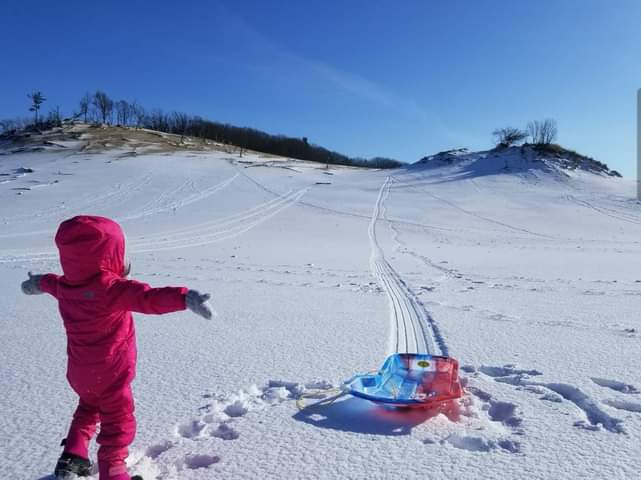 2. Winter Hikes: As mentioned, Warren Dunes State Park is great for sledding and hikes – can't get enough of those views. The Chikaming Township Park & Preserve is a cool spot to explore wetlands, woodlands, prairie, Galien River frontage, and an inland lake. Or, wander amongst beech maples at Warren Woods State Park.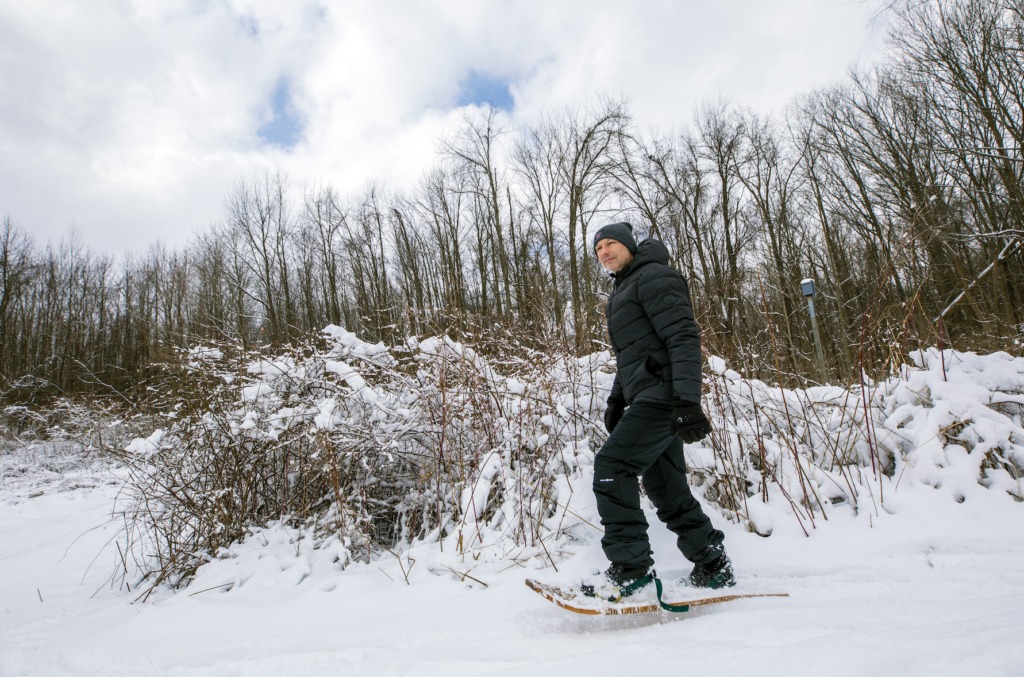 3. Cross Country Ski: For beginners, Love Creek County Park offers rentals Wednesdays – Sundays + groomed trails. But if you've got gear and experience, Warren Dunes, Chickaming Township Park & Preserve and Warren Woods are also great choices with trails of varying lengths and terrain.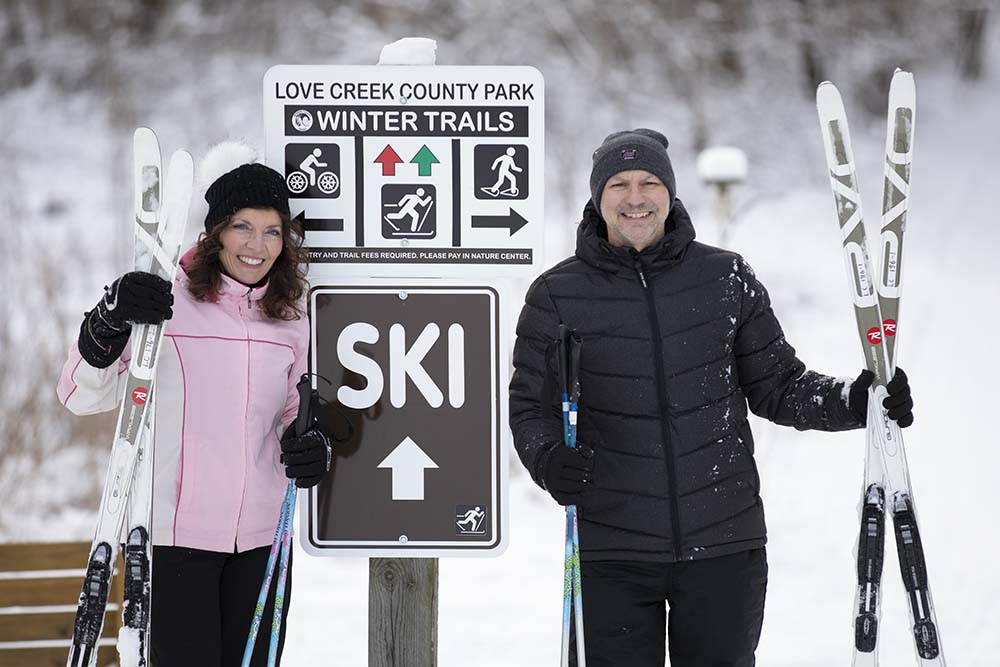 4. Fat Tire Bikes: These bikes are wider, heavier and slower than traditional mountain bikes so they're able to provide traction and stability on terrain that's off-limits to bikers (things like sand and snow). Find rentals + trails at Love Creek County Park or ride your own bike on the varying skill-level trails at Chikaming Township Park & Preserve. Fat tire bikes are also a fantastic way to explore the winter lakeshore (although they're not allowed on the beach at Warren Dunes).
5. Majestic winter sun @ the beach: Don't miss a winter sunset – completely worth the chill and just a 5 minute walk from the hotels!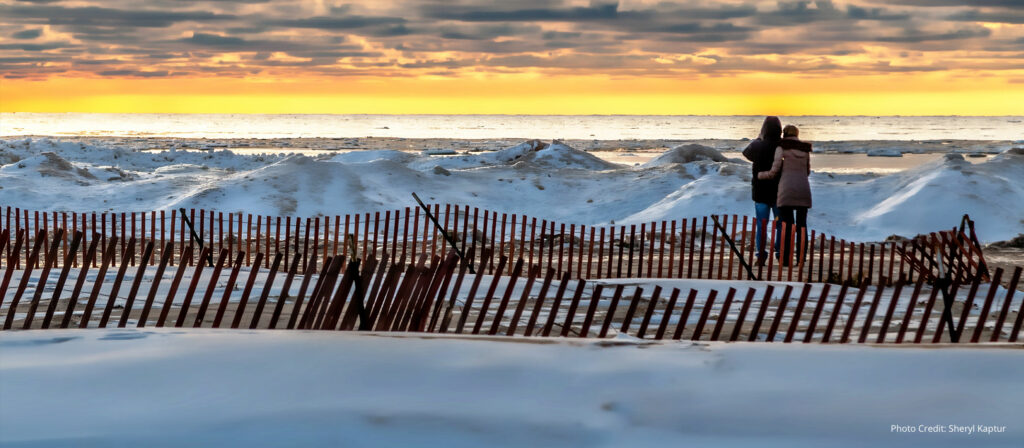 6. Winter s'mores over our fire pits!
7. Private Chef/Cocktail/Mocktail Experiences @ The Neighborhood: Let us know what your heart desires and we'll connect you with the right person to make your food/bev dreams come true! Our kitchen/living room is the ultimate spot for things like this!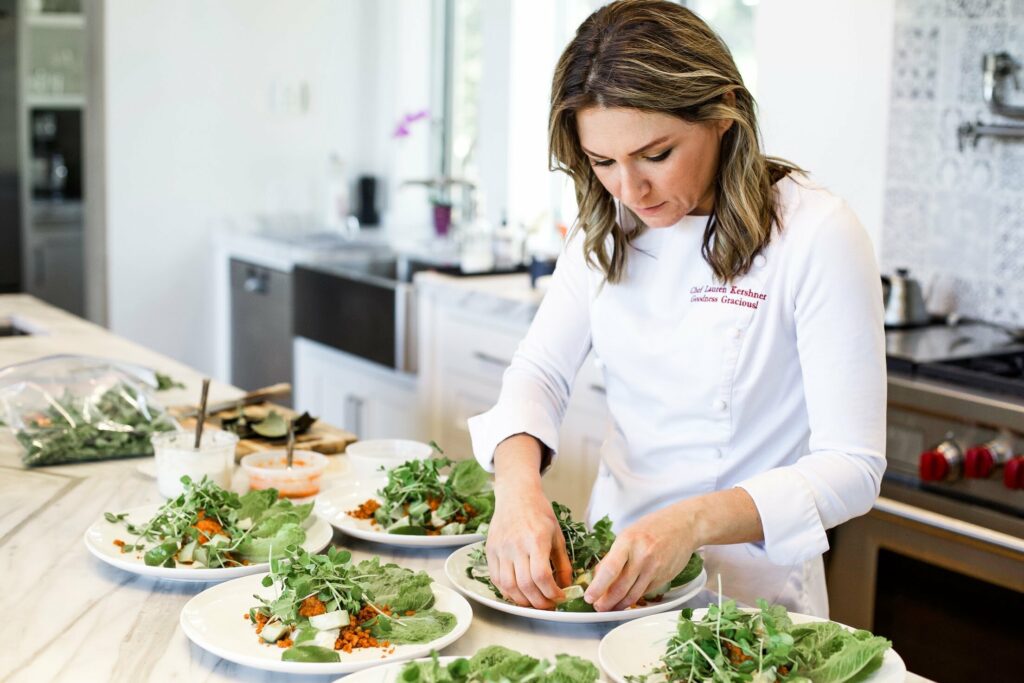 8. Game Nights @ The Neighborhood: There really is never a dull moment here. Stay active with some ping pong (at Grand Beach) or get focused over board/card games. BYOG (bring your own game) or check out our stash!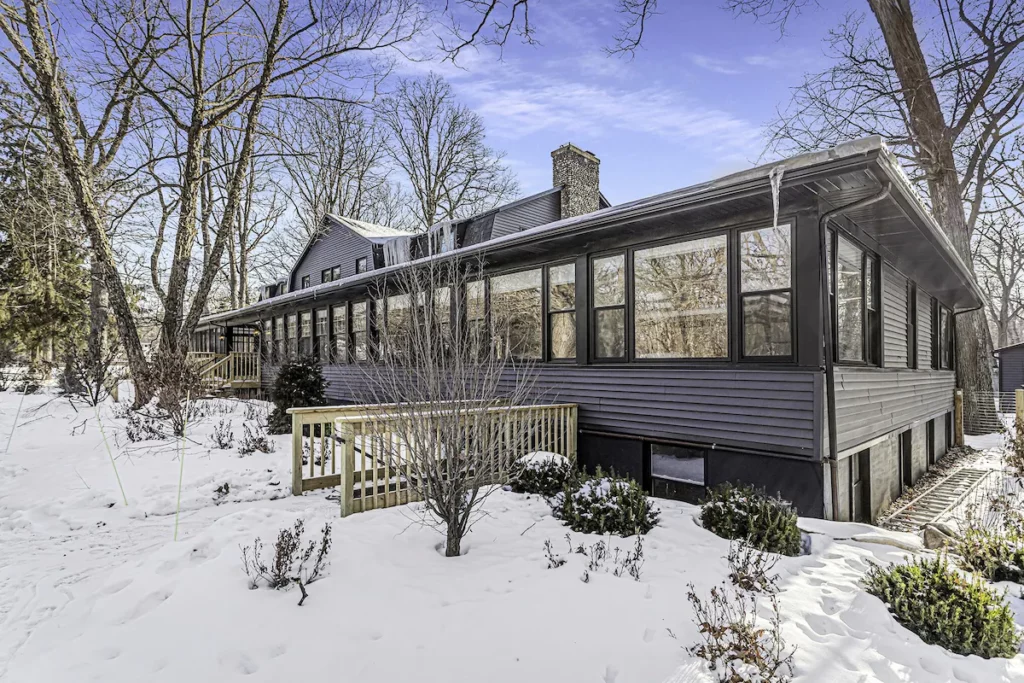 9. Igloo Experiences @ Round Barn: Bundle up, bring your blankets and truly experience a "Michigan winter" in an Igloo at Round Barn's Winter Village. Igloos are heated (weather depending), stocked with games, food/drinks to order and lots of fun.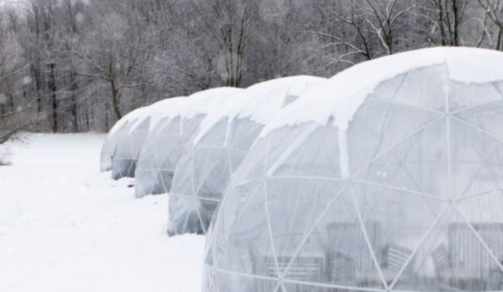 10. Taste of Granor Farm Dinners: Taste of Granor features crops grown on the farm & is a true celebration of the food culture in southwest Michigan. The tables are long, conversation is good. Every meal is unique to the moment in time, featuring vegetables and grains grown by Granor and other ingredients from neighboring farms.